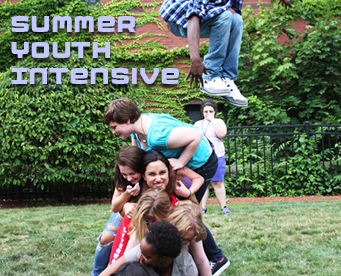 Youth Midsummer opens this week – donate today!
Our Summer Youth Intensive (SYI) production of A Midsummer Night's Dream is this week from July 27 – 30 at the Charlestown Working Theater.
Read below to see how much SYI means to the youth who participate. We need to raise $10,000 by July 31 to help our Midsummer Youth Dreams come true. Can you help? Donate now!
Performances are July 27 – 30 at 8 p.m., with a 3 p.m. matinee on the 30th. Tickets are free, but reservations are required since seating is limited!
R.S.V.P. to Lindsay (at) actorsshakespeareproject.org today
Help our youth meet their challenge and make their Midsummer Dreams come true: DONATE before July 31
Thank you for your support!
We asked the youth in this year's SYI: "What does participating in SYI mean to you?"
"SYI is such an amazing place. This is my first year, and I've gotten to actually express myself in many ways I wouldn't be able to in any other area of my life. It's really safe, really awesome. Everybody here works to their capacity. It's just really amazing, and I can't wait to finish doing this show. I'm really hyped."
"This is my first year ever at SYI. My family doesn't have that much money so the fact that I was able to go here was amazing. I used to be so scared of performing in front of people and [even though] I still get a little shaky and my heart beats fast, I just feel like I can express myself because everyone here – my director, my friends – is just amazing."
"This is my second year at SYI and what I've noticed is that you can be yourself and there's no judgement and I think that's really great considering how our society is. I feel truly myself around everyone here."
"I'm always looking to be intellectually stimulated, and I find that SYI is really intense, as it says. We work really hard and we work together and meet new people and we're always doing something fun or talking or working on scenes. There's NEVER a dull moment!"
"SYI has been one of the most fulfilling things in my life because I get to experience being a part of a group AND, being one of the older youths, I get to experience teaching younger kids something about acting and being part of an ensemble. It feels great, leading that 'double life' as an actor and teacher."
"SYI is the highlight of my year. I've made so many friends here, lovely friends, old and new. It's just SO much fun."
"This is my second year at SYI. It's just about the people. These people, the cast form such a bond in such a short time. I've done a lot of musical theater and plays through my life and never have I bonded with a cast like I have at SYI. It's just amazing. Everyone puts in so much work, and all the people are so unique and talented, it's a pleasure to work with all of them."
"When I came here, I was just so surprised because the atmosphere was so open and inviting. It's been four days, but I feel like everyone in the ensemble and production is already so close which is weird for four days, but it's really nice. It's really easy to work with people that way because then you can just be yourself. It's a really open space. It's awesome."
"This is my fourth year at SYI and every time, within the first week, we all feel incredibly close, and that only increases as the program goes on. It's really great to not only have my friends who have done the program before as have I but it's great to see all the new people who come in. It's nice to see a mix of old and new faces."
Help us continue this meaningful programming: donate before July 31!
You May Also Like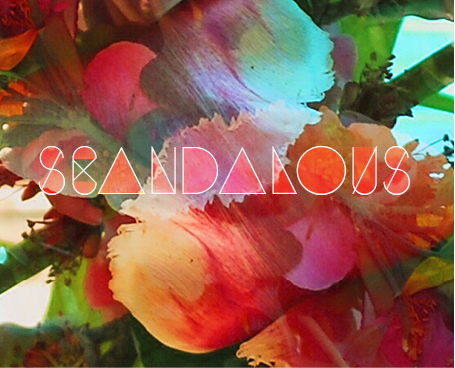 Thank you for supporting our Gala
Oh what a night! See scenes from our Scandalous Gala.
> Learn more