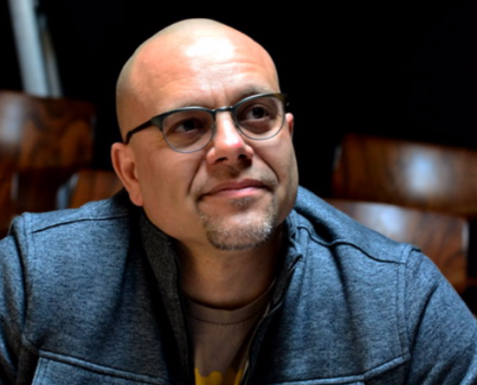 Introducing our new Artistic Director!
Actors' Shakespeare Project is excited to announce Christopher V. Edwards as the company's new Artistic Director! An arts leader, director, actor, and educator, Chris most recently served as artistic director at Nevada Conservatory Theatre for three years, and for 14 years prior to that worked as Associate Artistic Director and Director of Education with the Hudson Valley Shakespeare Festival. Chris will begin as Artistic Director in August after directing William Shakespeare's Long Lost First Play Abridged at the Utah Shakespeare Festival during the month of July.
Chris received a rousing ASP welcome at the Shakespeare's Solstice reception on June 22 at deCordova Sculpture Park & Museum Rooftop Terrace in Lincoln. The special evening, hosted by ASP Board Member James Burke and his wife Laura, featured performances by Resident Acting Company members.
"We are ecstatic that Chris will be joining us as ASP's third Artistic Director," says Executive Producer Kimberly Dawson. "His spirit and energy, approach to Shakespeare, and experience working with companies of actors prove that he is the perfect person to steward ASP into the next chapter of our history. I can think of no one better matched to be at the helm, and I very much look forward to working with him to build on ASP's success for years to come."
"I have had a long distance crush on Actors' Shakespeare Project for some time," says Chris. "ASP has an impressive local and national reputation for its stage work and educational programming. We share a common appreciation for heightened texts and their insights, and a focus on getting to the heart of every story–to encourage actors and audiences together to become more empathetic human beings. I am thrilled to be getting back to Shakespeare, and eager to again work with a resident acting company as demonstrably committed to their craft as ASP's."
"Boston is one of America's most vibrant arts communities, especially for professional theatre. My wife is an actress and educator and my daughter is interested in the arts. As urbanites at heart, we eagerly await the hustle and bustle, diversity of ideas, devotion to sports teams, and the charm and history of this city and its people–almost as much as I look forward to working with the company to write the next chapter in its inspiring story."
###
About Christopher V. Edwards
Chris is an actor, director, fight choreographer and educator who most recently served as the Artistic Director of Nevada Conservatory Theatre (NCT) in Las Vegas, NV. At NCT, he produced over 25 plays and directed five productions over three seasons; As You Like It, Venus in Fur, Water by the Spoonful, The Bomb-itty of Errors (winning Desert Companion 2016 Best in the City (Las Vegas) Theater Director for his work), and Twilight Los Angeles; 1992. Prior to becoming Artistic Director, he guest-directed Arcadia and Seven Guitars. During his tenure, Chris created the Homegrown + Organic Playwrights Festival, a community based new works initiative for local playwrights helping to develop plays that moved on to other theaters and festivals around the country.
Prior to moving to Las Vegas, Chris was the Associate Artistic Director, Director of Education and Apprentice Training Program and a 14 year company member with The Hudson Valley Shakespeare Festival in Cold Spring, New York, where he directed and acted in over 30 productions.  As a director; Othello, Romeo and Juliet, The Three Musketeers, Around the World in 80 Days, Hamlet, A Midsummer Night's Dream, A Winter's Tale to name a few.  As an actor at Hudson Valley and other theaters, some of Chris's favorite roles include: Richard in Richard III, Caliban in The Tempest, Posthumus in Cymbeline, Macduff in Macbeth, Mercutio in Romeo and Juliet, Leontes in A Winter's Tale, Morris in The Blood Knot, Derek in A Mouthful of Birds, Simon in Snatch and Edgar in King Lear, amongst others.
While freelancing in New York City, Chris co-founded Point of Entry Theater, an education-based company dedicated to introducing inner city youth to heightened texts, both classical and contemporary. This work included classics and Hip-Hop Theatre adaptations of classics in collaboration with Lincoln Center's Meet the Artists Program.
Chris has worked as a director or actor in London's West End, Off-Broadway, The National Theatre of Oslo in Norway, John Houseman's The Acting Company in NYC, HERE Arts Center, in NYC, Dorset Theatre Festival in Vermont, Edinburgh Fringe Festival in Scotland, The Helix in Ireland, Chicago Shakespeare Theater, Ubu Rep. in NYC, The Flea Theater in NYC, Cleveland Playhouse, Cincinnati Shakespeare Company, Hip-Hop Theatre Festival in NYC, Utah Shakespeare Festival, SOHO Rep in NY, Penumbra Theater and the Guthrie Theatre in Minneapolis amongst others.
As an educator, Chris created and headed the professional apprentice training program at the Hudson Valley Shakespeare Festival, and was an Assistant Professor at the University of Nevada, Las Vegas, an adjunct faculty member at Montclair State University in New Jersey, and Visiting Faculty at Bennington College in Vermont.  Chris received his MFA from the University of Minnesota in Association with the Guthrie Theatre, and relocates to Boston with his wife, Jennifer Rohn and daughter Anya.
Posted on June 23, 2017
You May Also Like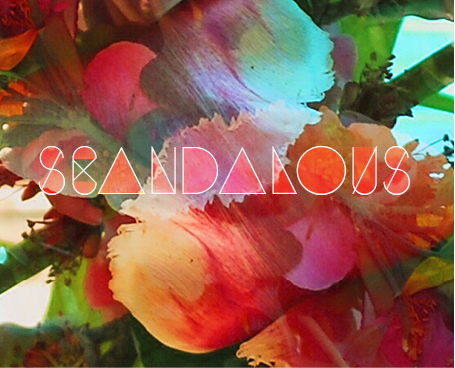 Thank you for supporting our Gala
Oh what a night! See scenes from our Scandalous Gala.
> Learn more