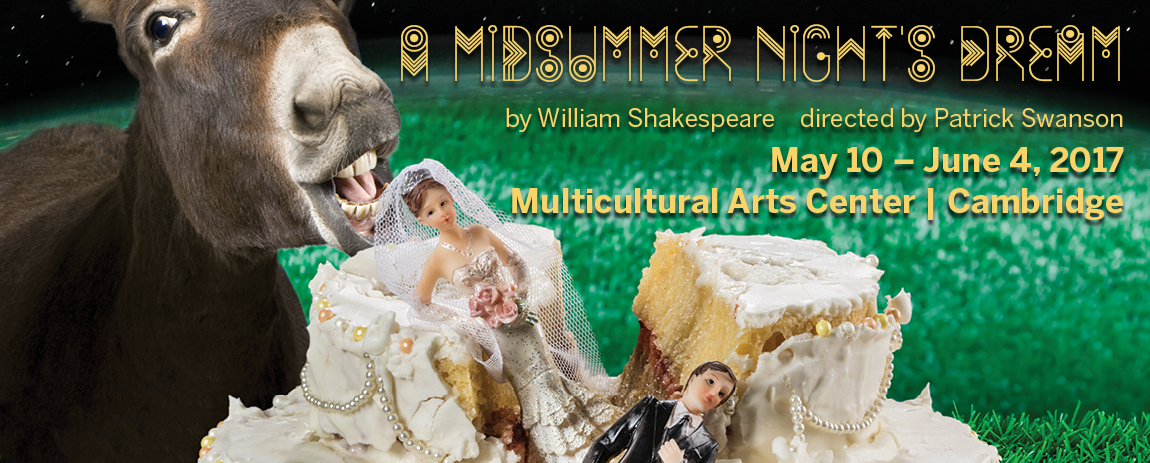 Evolution of a Dream
A Midsummer Night's Dream is a staple of high school English reading, and has definitely influenced pop culture over the centuries. But where did Shakespeare find his inspiration? Our Co-Acting Artistic Director, Maurice Emmanuel Parent, explores the evolution of this famous play:
It all began when …

Scholars set this work as being written either at the same time or shortly after Romeo and Juliet, which highlights the similarities between the two works. Is Pyramus and Thisbe a comedic reinterpretation of Romeo and Juliet or is the opposite true, is the bard mocking his tragic love story with a comedic tale that closely follows the same storyline? Regardless of scholarly theories, we know A Midsummer Night's Dream was first printed in 1600 as a quarto (Q1) in which it is stated that the play had been "sundry times publickely acted." This remains the case as the play has been frequently produced on stage and film for over 400 years!

From the classics to classical music …

Here Shakespeare has woven together Ovid's The Metamorphosis, Chaucer's The Canterbury Tales, Celtic Folklore, Greek Mythology, and his own creativity to make this masterpiece. Perhaps it is this harmony of disparate elements that makes Midsummer translate so perfectly into orchestral music.

Mendelssohn's incidental music for A Midsummer Night's Dream is one of the chief examples. The Overture (opus 21) is easily the best-known section and was written in 1826 when Mendelssohn was 17! The rest of the Incidental Music (opus 61) was written 16 years later and uses themes from the original Overture throughout to tie the whole work together.
From stages to silver screens …
Stage versions of Midsummer have ranged in style from the 1900 Herbert Beerbohm Tree production with "a carpet of thyme and wild flower, brakes and thickets full of blossom, and a background seen through the tall trees, of the pearly dawn or the deep hues of night" with "live rabbits scampering across the stage;" to the famous 1970 Peter Brook production which utilized a brightly-lit, open, white stage, bongo drums, trapeze work, fairies climbing fireman's ladders and Puck atop stilts. (This version directly influences our upcoming production!)
Notable film representations include:

The 1935 Max Reinhardt film featuring, among others Mickey Rooney as Puck and Olivia de Havilland as Hermia (the film caused quite a stir in Hollywood and internationally).
A 1968 film directed by Sir Peter Hall and using The Royal Shakespeare Academy's cast of actors, including Dame Helen Mirren as Hermia, Dame Judi Dench as Titania and Sir Ian Holm as Puck.
A 1999 film directed by Michael Hoffman featuring Kevin Kline as Bottom, Michelle Pfeiffer as Titania, and Christian Bale as Demetrius.

(ASP note: if you buy these films via Amazon Smile and select ASP as the charity, we receive a portion of the sales to support our productions!)

And now for something completely different …

This is the second time ASP has tackled this title, the first production being performed in 2010 and directed by founding artistic director Ben Evett. The set included a rusted out yellow Volkswagen bug, fairies clad in black leather and chains, and a backdrop that was a huge graffiti tree, courtesy of Artists for Humanity.