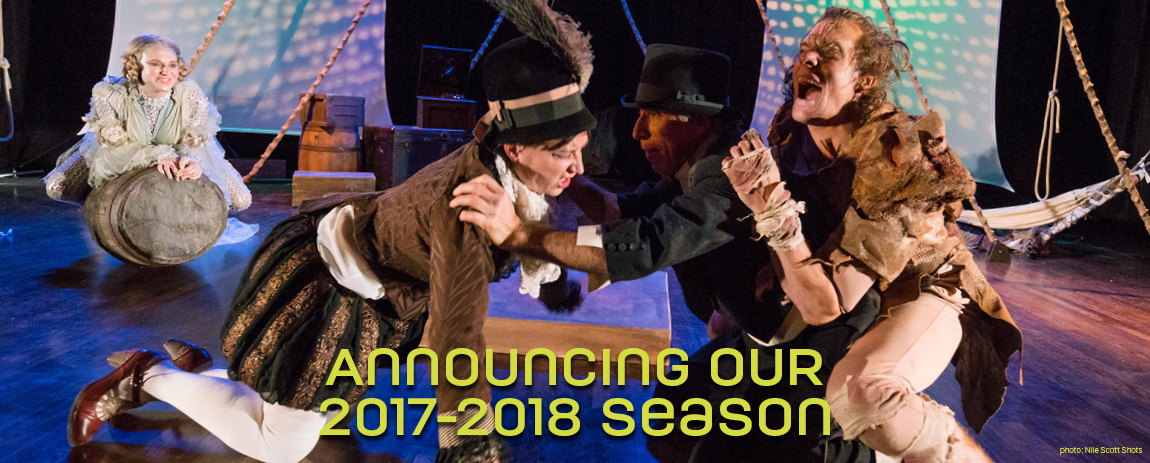 Subscriptions
The best seats at the best value with our best service!
Benefits include first­-choice seating, flexible scheduling, and much more:
Significant savings over single ticket prices and handling fees for multiple plays
One complimentary ticket exchange per play
Bring-­a-­friend discounts
Invitations and discounted admission to special events
Boston's Circle­-of­-Friends card, valid for 2-­for­-1 tickets at more than 50 area theaters
Buy your Early Bird subscriptions for 2017-18 below before June 15, 2017, and save BIG over regular subscription and single ticket prices! Our early bird rate ends June 15, after which prices for regular subscriptions and single tickets will go up.
This is what you save with an Early Bird four-show package compared to buying single tickets:
Adult: $60 per person (versus $25 with a regular subscription)
Senior: $70 per person (versus $50 with a regular subscription)
Student: $80 per person –> Student subscription will disappear after June 15, so college kids, lock in your savings now!
New this year:
In addition to the standard four-show subscription, we are offering a three-show package, AND a flex package to provide you with an even more customizable experience! See below for details.
About the season:
Exit The King, by Eugène Ionesco, September 13 – October 8, 2017
Julius Caesar, by William Shakespeare, November 15 – December 17, 2017
Richard III, by William Shakespeare, February 7 – March 11, 2018
Much Ado About Nothing, by William Shakespeare, April 11 – May 6, 2018
Early Bird subscription rates: (subscription rates and single ticket prices will increase after June 15, 2017, and we will no longer offer student subscriptions)
Four shows*

Three shows*

Flex*

Adult
$160
$120
$240
Senior
$150
$110
Student
$100
$60
*All prices are per person. Cannot be applied to subscriptions or tickets already purchased.
The deadline to reserve seats in our premium subscriber seating section is the date of the first performance for each play.
After the first performance, unbooked premium seats are made available to the general public.
Subscribers requesting tickets or exchanges after the deadline will be placed into the best available seats, but ticket availability is not guaranteed.
How to become a subscriber:
Call 617.776.2200 x225 to speak with ASP's Audience Services directly Mondays through Fridays, or email subscriber (at) actorsshakespeareproject.org.
Purchase online above. Note: Follow prompt to sign in with the same email address you use for Ovation confirmations. If you do not have or remember your password, click "I don't know my password" under the login box. Please do not hesitate to contact Audience Services with additional questions!
In photo: Samantha Richert,* Mara Sidmore,* Michael Forden Walker,* and Jesse Hinson* in our 2016 production of The Tempest. Photo by Nile Scott Shots.
*Member of the Actors' Equity Association, the Union of Professional Actors and Stage Managers in the United States